Aust Ch Watermark Combined Forces imported NZ
ANZAC
We are very grateful to Sonia Nicholson and Jocelyn Field of Watermark Kennels in New Zealand, for putting their faith and trust in us and allowing us the opportunity to have our lovely boy Anzac. We are proud of how well Anzac is performing in the show ring, evident through his great results including achieving his Australian Championship title at 12 Months and 3 Weeks of age.
Anzac has a great personality and loves to play! He will play all day long with his best mate Matilda, he is a very sweet boy and enjoys having a cuddle, and we look forward to see just how much more this boy can do as he matures.
Sadly lost 27 Februaury 2014, Age 8, due to bone cancer.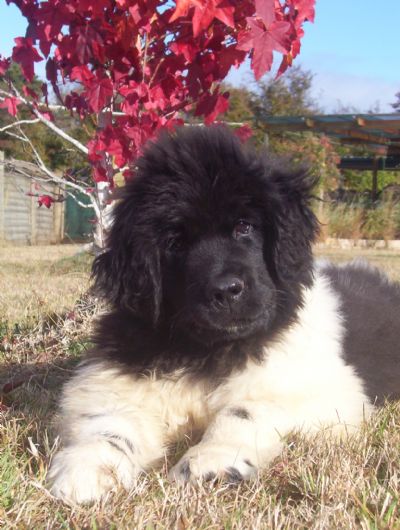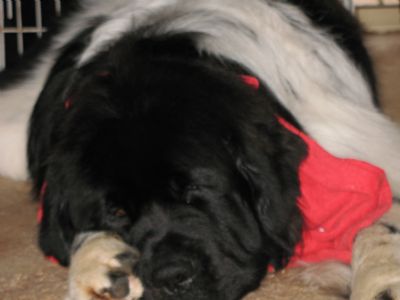 ANZAC'S PEDIGREE
Aust Ch WATERMARK COMBINED FORCES
(Imp NZ)
Landseer Dog, Born 13 January 2006
Hips 2 . 2 = 4 Elbows 2 & 2
Sire

:

N.Z.CH Topmast's Joseph Johson (imp Can ) Landseer
S: Can.CH.Topmast's John A Macdonald
S:

Can .CH.Topmast's Heir Apparent
D: Can.CH.Topmast's Bumble Bee
D: Can.CH.Topmast's In The Mood
S: Can.CH.Topmast's Checkers
D: Can. Ch. Topmast's Justin Love
Dam

:

Can & NZ .Ch Topmast's Venus(imp Can ) Black
S: Can. Topmast's Starbuck
S: Can. Topmast's Checkers
D: Can.CH. Topmast's Sonya
D: Can. Topmast's Morning Glory
S: Can. Ch. Topmast's Checkers
D: Topmast's Cherry's Jubilee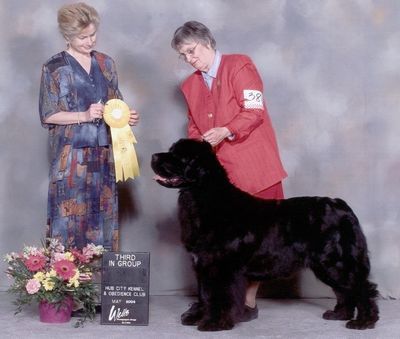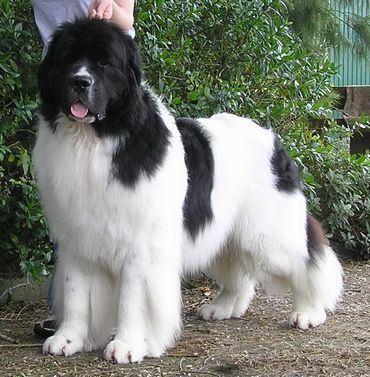 ANZAC SIRE ANZAC DAM
N.Z.CH Topmast's Joseph Johnson Can & NZ .Ch Topmast's Venus
(Imp Can ) (Imp Can )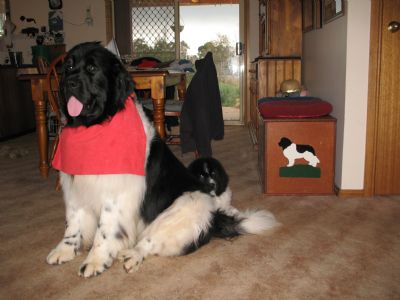 ANZAC
Aust Ch WATERMARK COMBINED FORCES
(Imp NZ)
Contact Details
Sue & Clifford Gray
Westbury, TAS, Australia
Phone : 03 63932388
Email :
[email protected]