Aust Ch. Bouvet Calandra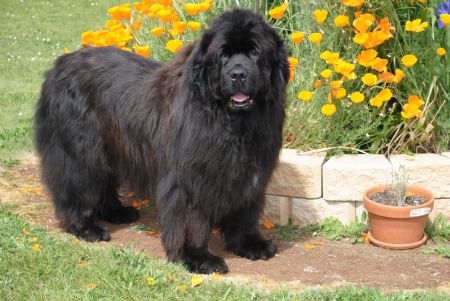 BUFFY
Buffy has now retired from the show ring after a successful period in the ring resulting in Buffy earning her Championship with relative ease. Buffy was also a good mother and produced top quality offspring.
Even in her retirement years Buffy is a lovely girl and always on the go. She just has so much energy which occasionally causes her to get into trouble but she will always remain such a joy to be around.
Sadly lost age 14 years to age related stroke.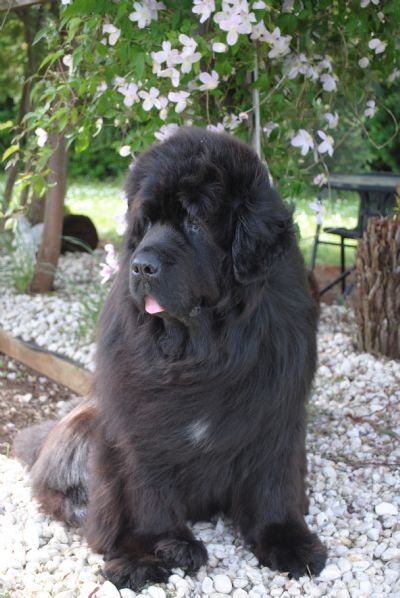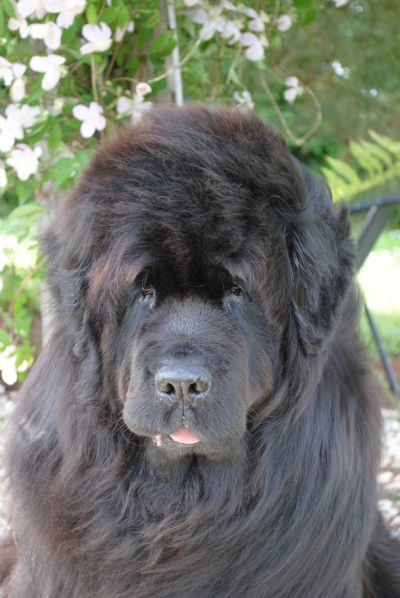 BUFFY'S PEDIGREE
Aust Ch BOUVET CALANDRA
Black Bitch, Born 07 January 2000
Hips 8.6 = 14 Elbows 0
Sire: Aust CH.Bouvet Seamus (Black)
S: Aust CH. Pouch Coves Robert St Albans (IMP USA) (Black)
S: AM CH. Kilyka's Benediction C.D. (USA) (Black)
D: Pouch Coves After A Fashion (USA) (Black)
D: Aust CH. Bouvet Genevieve (Black)
S. Aust CH. Bouvet Chadwick (Black)
D: Marnock My Sharona (Black)
Dam: Aust CH. Newfashion Hot N Spicy (Brown)
S: Newfashion Designer Made (Black)
S: Aust CH. AM CH. NZ CH. Spillways Caleb (IMP USA) (Black)
D: Jeminelle Quaint Ndainty (Brown)
D: Aust CH. Newfashion Buy Mia Bundi (Brown)
S: Waterbear State O Th Art (Brown)
D:

Newfashion Juicy Lucy (Black)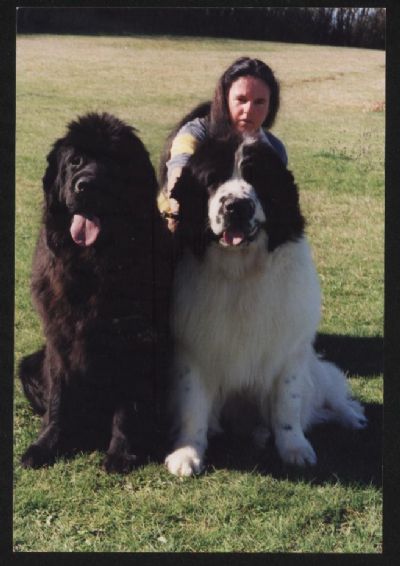 Buffy with her half sister Dharma
Contact Details
Sue & Clifford Gray
Westbury, TAS, Australia
Phone : 03 63932388
Email :
[email protected]